Graduation 2020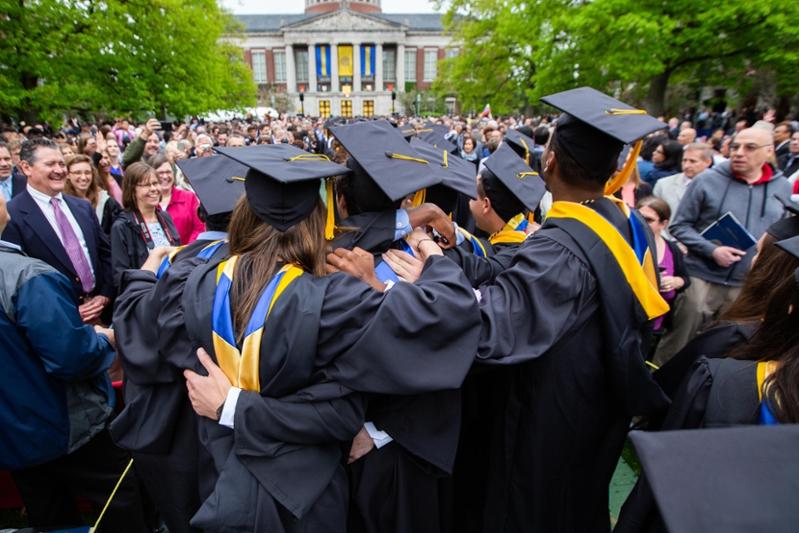 The University of Rochester Department of Biomedical Engineering (BME) will be honoring our
2020 bachelor's, master's and doctoral students by holding a virtual departmental
graduation celebration and open house.
BME Graduation Celebration Video
The celebration will include remarks from our BME faculty, announcements of student awards, and recognition of each of our bachelor's, master's, and doctoral graduates through reading of their names and achievements. We invite our students and their friends and family, as well as faculty and staff, to tune in on May 15, 2020 at noon EST or any time during the following weeks to view the video on this web page.
---
BME Graduation Celebration Program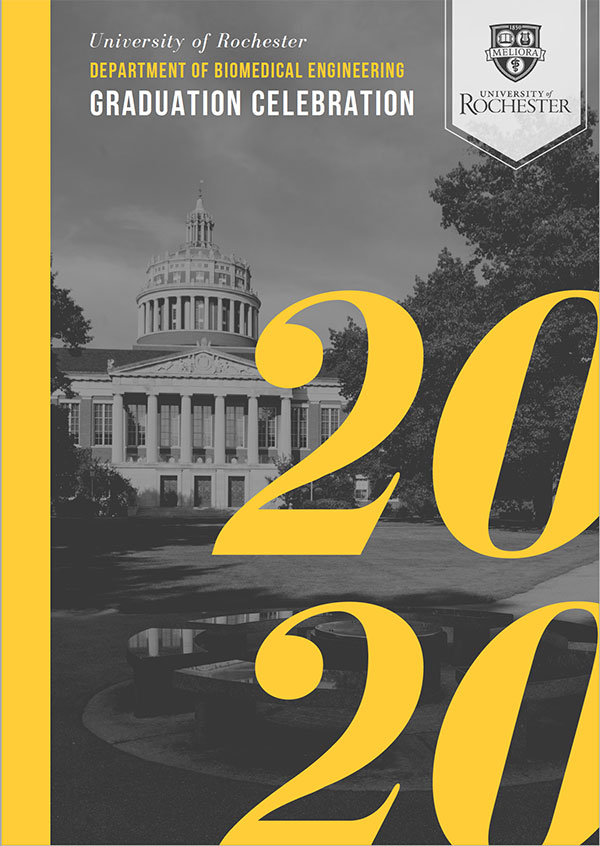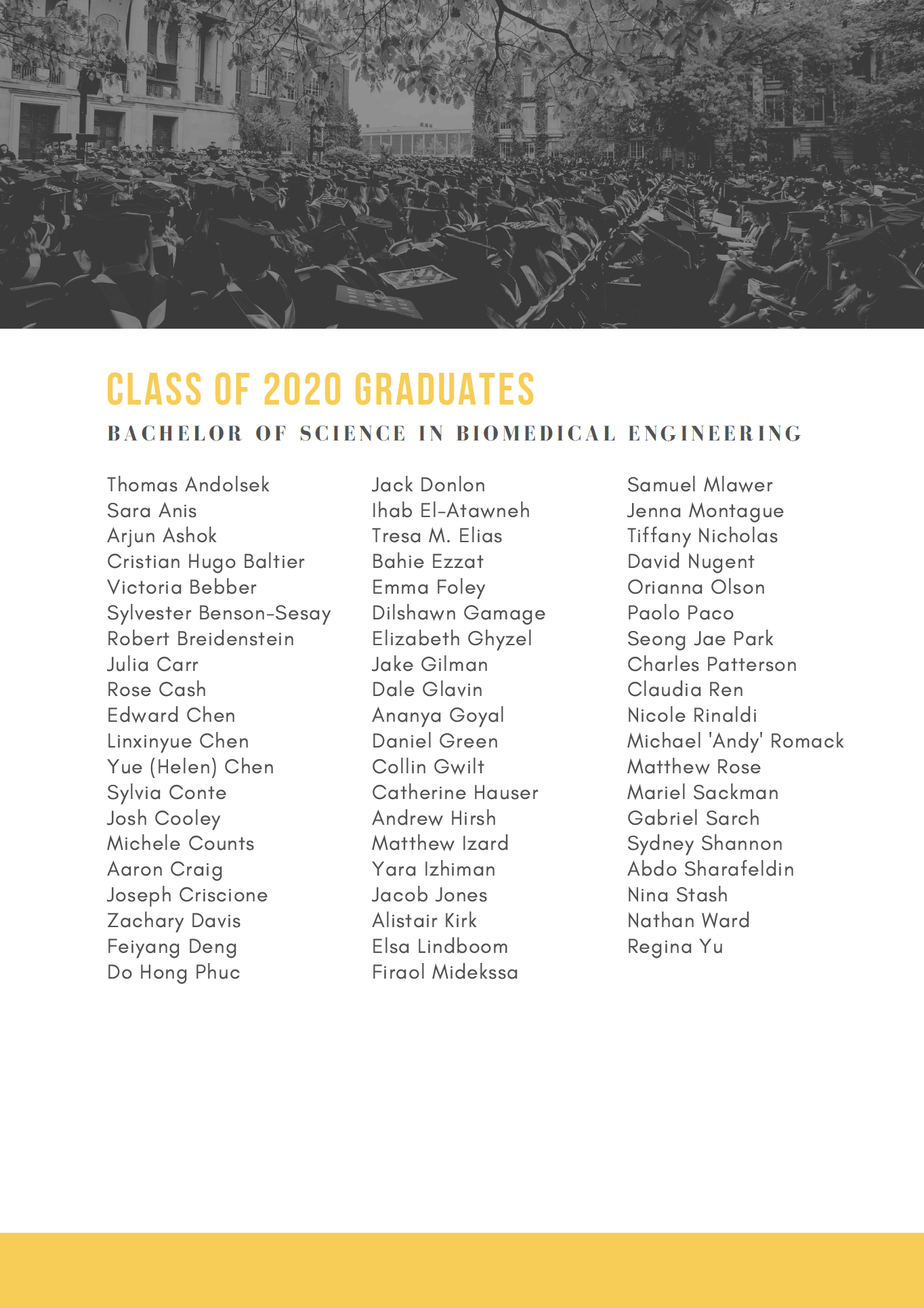 ---
BME Graduation Virtual Open House
We also welcome your company on May 15 from 3-4 p.m. EST to chat in real time with BME faculty and staff during our virtual open house. The participants in each room are listed below. Feel free to pop in and out of different rooms to say hello over the course of the hour. The password for all meetings is URBME. We hope you will join us, as we miss our students and are eager to wish them well as they embark on the next chapter of their lives! Please direct any questions to the BME communications specialist at courtney.nielsen@rochester.edu.
Room 1
Amy Lerner, Judy Principe, Jim McGrath, Greg Gdowski
Zoom link | Meeting ID: 921 2345 5518
Password: URBME
Room 2
Diane Dalecki, Taimi Marple, Mark Buckley, Anne Luebke, Ed Brown
Zoom link | Meeting ID: 926 8227 6955
Password: URBME
Room 3
Danielle Benoit, Kanika Vats, Whasil Lee, Mike Giacomelli
Zoom link | Meeting ID: 959 2240 1960
Password: URBME
Room 4
Ross Maddox, Ed Lalor, Sandy Ruddy, Veena Ganeshan
Zoom link | Meeting ID: 969 8303 3320
Password: URBME
Room 5
Rick Waugh, Hani Awad, Regine Choe, Laurel Carney
Zoom link | Meeting ID: 994 9974 4081
Password: URBME
---
Senior Design Capstone Projects
Each year, biomedical engineering students partner with companies and institutions to solve real-world engineering problems by developing prototype medical devices and research instruments. We are very proud of our students' dedication to completing their projects despite the challenges of doing so remotely.
Visit the BME seniors and the BME masters students (CMTI) design pages to peruse their projects and leave comments.