Overview
The Grand Challenges Scholar Program is inspired by 14 broad problems facing society in sustainability, health, security, and knowledge. Solutions to these problems will require interdisciplinary teams and years of sustained effort.
Hajim School Grand Challenges Scholars design a personalized program that explores a selected Grand Challenge through five program areas:
Hands-on project or research activity
Interdisciplinary experience or curriculum that complements engineering fundamentals with courses in other fields, preparing students to work at the overlap with public policy, business, law, ethics, human behavior, and the arts
Entrepreneurial or innovation experience that prepares students to translate invention to innovation, or to develop market ventures that scale to global solutions in the public interest
Global dimension that develops students' global perspective necessary to address challenges that are inherently global, as well as to lead innovation in a global economy
Service learning opportunity to develop and deepen students' social consciousness that their motivation to bring their technical expertise to bear on societal problems through mentored, experiential learning with real clients.
Scholars also receive formal designation as a Grand Challenges Scholar at graduation. Check out our Q-and-A's with Grand Challenges Scholars graduates.
For more information, contact the Hajim School GCSP director, Emma Derisi, at emma.derisi@rochester.edu or (585) 275-2354.
---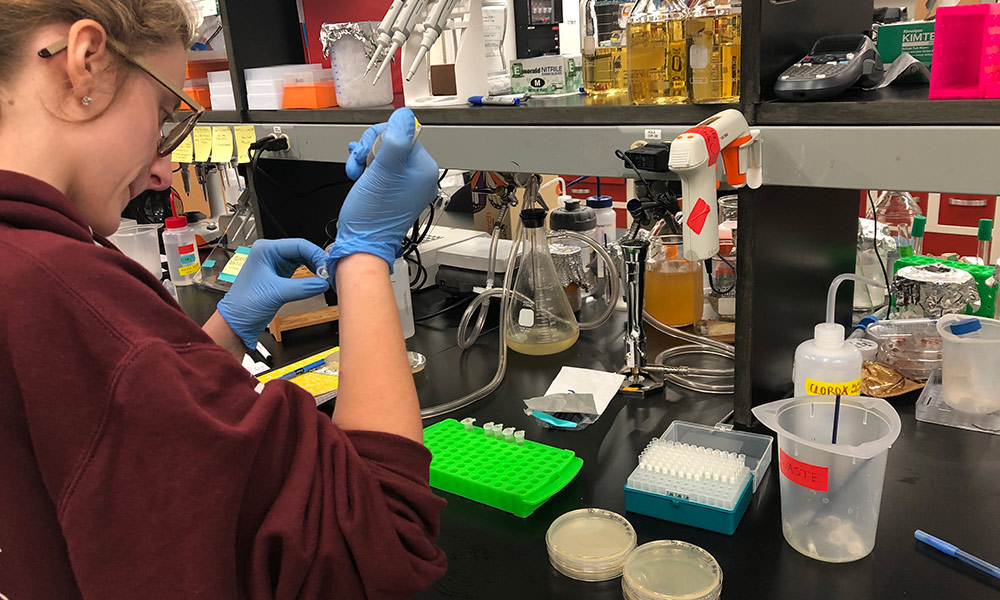 Now in its fifth year, the program adds entrepreneurship, global experience, interdisciplinary study, and service to students "solution-oriented" tool kit.