Precision Machining and Optics Manufacturing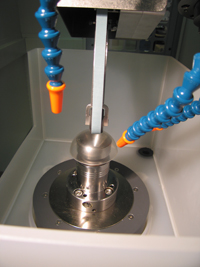 Our program in precision machining and optics manufacturing grew from the former University of Rochester Center for Optics Manufacturing. Many faculty members retain strong ties with local companies that were spun-off or strengthened by research done by members of this center.
Facilities include state-of-the-art optical metrology and fabrication equipment located within the Department of Mechanical Engineering, the Institute of Optics, and the Laboratory for Laser Energetics.
General research topics for faculty members working in precision machining and optics manufacturing are listed below. Click on a faculty name for a link to their web page with more detail about their research.
Associated Faculty