Three CMTI teams among winners of University's Regulatory Science Competition
Three teams of CMTI (Center for Medical Technology & Innovation) master's students placed well in the University's annual "America's Got Regulatory Science Talent" competition, a UR CTSO Regulatory Science Program. Teams proposed a wide range of novel solutions to address nine scientific priority areas outlined in the Food and Drug Administration's (FDA) Strategic Plan for Advancing Regulatory Science.
Second place:
JEK Innovations
John Lisi, Kale Friesen, Eric Cecco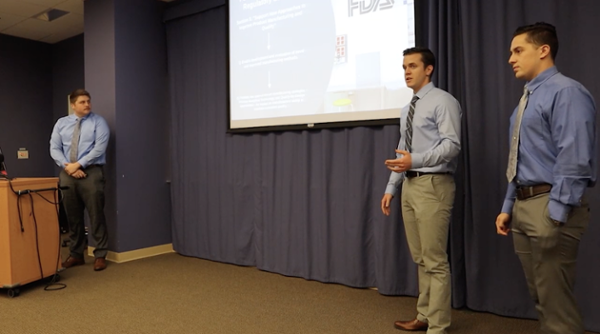 To facilitate innovations in product manufacturing and quality, we propose developing a national award to incentivize competition between medical device companies, similar to the JD Power Award. The FDA Award for Excellence in Innovative Quality Practices would be presented annually to the top 20 percent of medical device companies based on their innovation and maintenance of high quality standards. The award would boost the reputation of companies that go above and beyond current good manufacturing practices (cGMPs) to prioritize patient care through advances in quality management.
Third place (tie):
Food Cam
Mia Fiacchi, Catherine Krawiec, Anna Olsen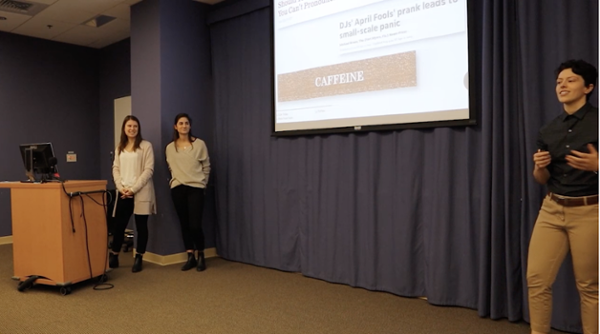 Understanding what's in your food or nutritional supplements can be confusing. Ingredients can have long, complicated names that can confound or scare consumers. To clear up the confusion and help consumers make informed choices at the grocery store, we propose the Food Cam, a mobile app that translates food ingredients while users shop. The app pulls information from the FDA's Food Additive Status List to present the user with the common name for the ingredient, its purpose and whether it is considered safe to consume. The app will also alert users when a product they have scanned is recalled. Armed with this information, the consumer can make a more-informed purchasing decisions. 
Third place (tie):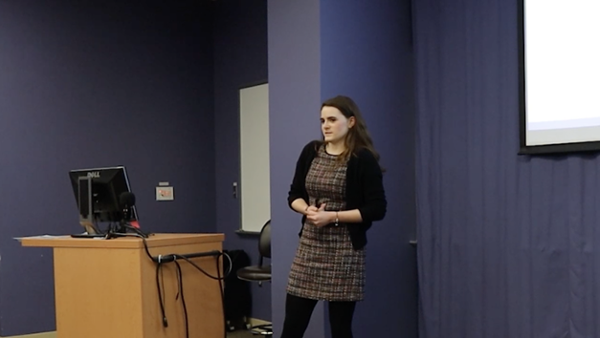 According to data from 2013-2016 from the Centers for Disease Control and Prevention, nearly 50% of people in the U.S. had used at least one prescription drug – and 24% had used three or more – in the 30 days prior to polling. With all of that drug use, it could be easy to miss important drug interactions or changes in safety information. To keep patients better informed, I propose to develop a mobile app where users can log their daily prescriptions and get risk and benefit information about those drugs as well as real-time alerts from the FDA any time there is a change in their prescriptions' safety information.