Recent News
June 1, 2021
Congratulations to Professor Danielle Benoit who was awarded a grant from the National Science Foundation (NSF) Division of Materials Research for her project, "Next-generation PEGylation: antifouling and immunoevasion semi-randomized zwitterionic peptides." Co-Principal Investigators on this project are Andrew White and Minsoo Kim (URMC Microbiology and Immunology). 
---
May 26, 2021
---
May 21, 2021
Congratulations to Professor Danielle Benoit, who has received a 2021 University Research Award with Professor Anne Meyer, associate professor of biology, and Professor Jin Xiao, associate professor of dentistry, for their project, "Biofilm-on-a-chip: Development of a microphysiological platform to revolutionize treatment paradigms." University Research Awards (URA) provide "seed" grants for promising, high-risk projects, says Robert Clark, provost and senior vice president for research. The fund has been increased from $500,000 annually to $1 million with half of the funding coming from the President's Fund, and the rest being matched by the various schools whose faculty members are recipients. Recipients must demonstrate that their projects favor new research with a high probability of being leveraged by future external funding. 
---
April 30, 2021
---
April 21, 2021
---
November 16, 2020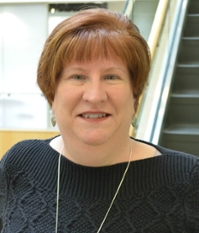 ---
November 12, 2020
---
October 28, 2020
---
July 22, 2020
The University of Rochester is observing two important anniversaries in women's history this year: the 200th anniversary of Susan B. Anthony's birth, and the 100th anniversary of the adoption of the 19th Amendment, giving women the right to vote.
---
June 12, 2020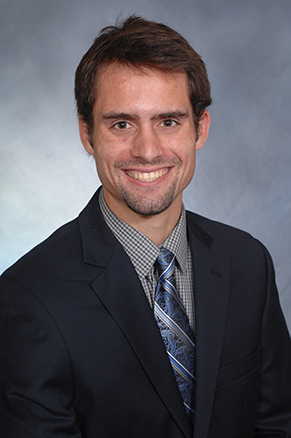 Congratulations to PhD Candidate Jacob Kallenbach (Chakkalakal Lab), who was awarded a Wilmot Cancer Institute predoctoral fellowship to support his proposal on "Targeting CCR2 to Mitigate the Late Effects of Juvenile Radiation-Induced Skeletal Muscle Decline." 
---
May 4, 2020
---
April 27, 2020
---
April 26, 2020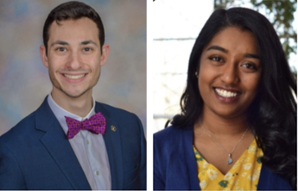 ---
April 10, 2020
---
February 28, 2020
Three teams of CMTI (Center for Medical Technology & Innovation) master's students placed well in the University's annual "America's Got Regulatory Science Talent" competition, a UR CTSO Regulatory Science Program. Teams proposed a wide range of novel solutions to address nine scientific priority areas outlined in the Food and Drug Administration's (FDA) Strategic Plan for Advancing Regulatory Science.
---
January 8, 2020