Homepage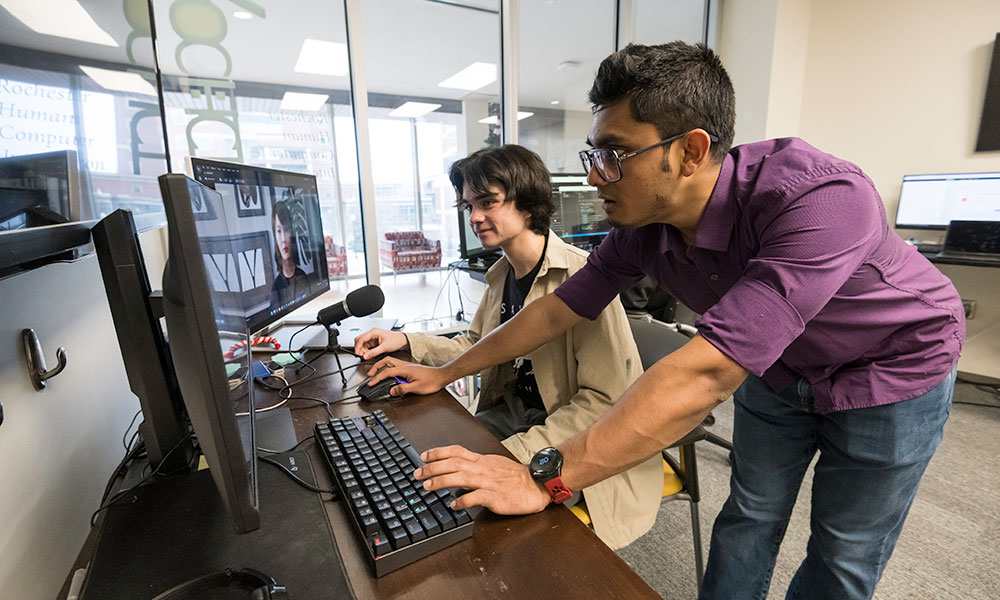 Feature Story
Lab experience your first year in college? Yes.
With faculty and graduate student mentorship, undergraduate researchers thrive in the Rochester Human-Computer Interaction lab.
Continue Reading
Feature Video
Meet Our Students
Engineering undergrads describe how the Hajim School and its faculty enable them to find their passions, interact across disciplines on interesting projects and research, and still find time to pursue other interests.
Our Commitment
The Hajim School is committed to increasing the diversity of our students, staff, and faculty. We are working to ensure that women and those traditionally underrepresented in engineering are treated equitably and in a genuine spirit of inclusivity.
We are proud to recognize more than 50 women and underrepresented minority faculty, staff, and alumni who serve as role models.
Why Rochester?
The mission of the Edmund A. Hajim School of Engineering and Applied Sciences is to advance the highest quality education and research in engineering and applied science through engaging experiences and environments that promote critical thinking, creativity, ethics and leadership.
---
---