Overview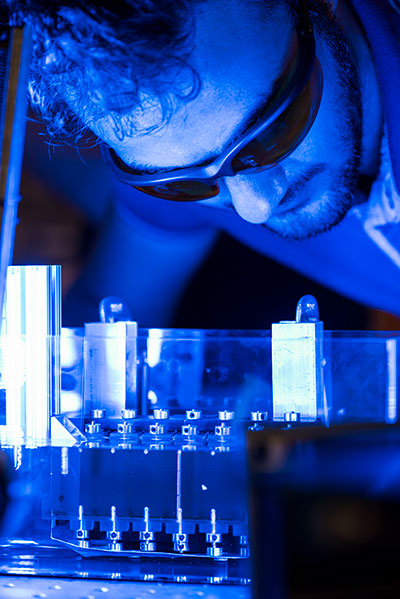 The interdepartmental graduate program in materials science offers a MS and PhD in materials science. There are two core areas of required courses, with flexibility to allow students to choose from the course list in the Graduate Bulletin under materials science. These courses are generally also cross-listed with one of twelve participating science and engineering departments.
Contact the director of the materials science program for more information about our graduate program.
Resources
Students who are interested in a comprehensive view of the program should see the Materials Science Graduate Handbook.
We also suggest checking out the Graduate Education and Postdoctoral Affairs website, which has information on a variety of topics, including: