Fall 2021 Bi-Annual IA Meeting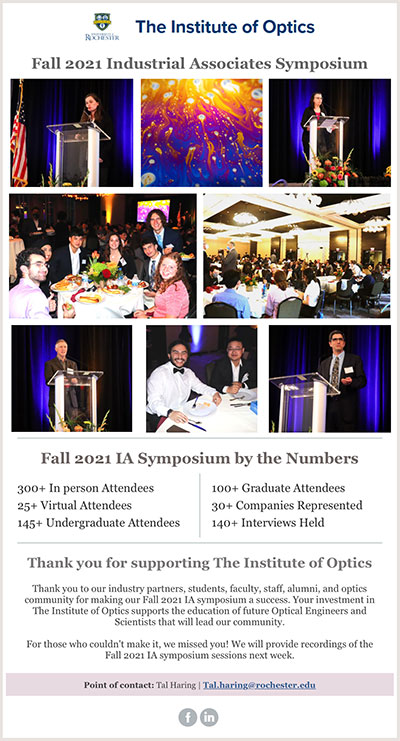 October 20-22
Thank you to our industry partners, students, faculty, staff, alumni, and optics community for making our fall 2021 IA symposium a success. Your investment in The Institute of Optics supports the education of future optical engineers and scientists that will lead our community.
Fall 2021 IA symposium by the numbers:
300+ in person attendees
25+ virtual attendees
145+ undergraduate attendees
100+ graduate attendees
30+ companies represented
140+ interviews held
Meet the Experts and Recruit Optics Students
IA provides educational training and networking opportunities to participating companies and exposes optics faculty and students to industry interests. This exchange improves The Institute's ability to prepare our students to assume key roles within industry, academia, and government agencies.