Overview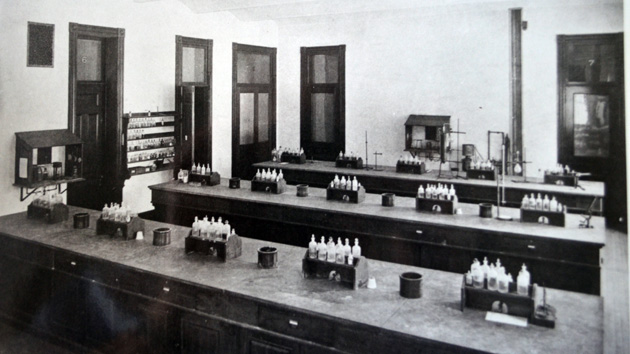 The Department of Chemical Engineering at the University of Rochester was established in 1915 as one of the first chemical engineering programs in the country. Read more about the department's history and evolution on our 100-year anniversary pages, which document the department's journey from 1915 to 2015.
Research
Our faculty and students conduct research at the forefront of modern chemical engineering. We specialize in applying materials science to tackle the grand challenges facing society in the areas of clean energy, biotechnology, and nanotechnology.
For post-doctoral fellowships, please contact individual faculty members about research opportunities and openings.
Academics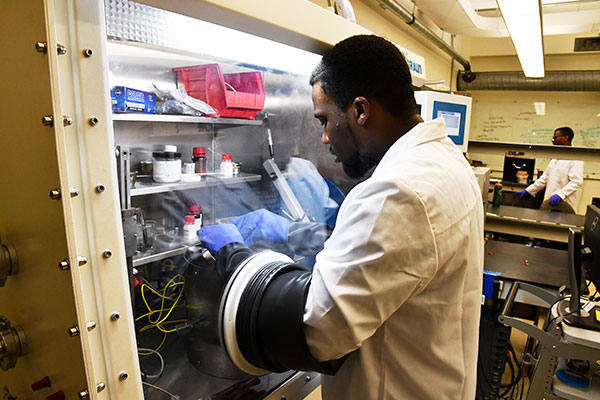 Our mission is to provide students with the initial foundation, knowledge, and skills they will need to become leaders in their professional careers. Our highly accessible faculty are here to guide undergraduate and graduate students on their educational journeys at Rochester.
Undergraduate
Our department offers a BS degree in chemical engineering (accredited by the Engineering Accreditation Commission of ABET) as well as a minor in chemical engineering and a minor in environmental engineering.
Students majoring in chemical engineering at the University are eligible for the Eisenberg Summer Internship, which provides funding for students to participate in summer work experience at the University. During their summer internship, students take part in meaningful chemical engineering projects with department faculty.
Graduate
In addition to our undergraduate degree, the department offers a MS and PhD in chemical engineering.
We encourage students to participate in research within our department and to explore interdisciplinary research opportunities in areas like biology, environmental and earth sciences, physics, electrical and computer engineering, and optics. Our students also have the opportunity to work with researchers at the University of Rochester Medical Center, one of the nation's leading academic medical centers, and the renowned Laboratory for Laser Energetics.
City of Rochester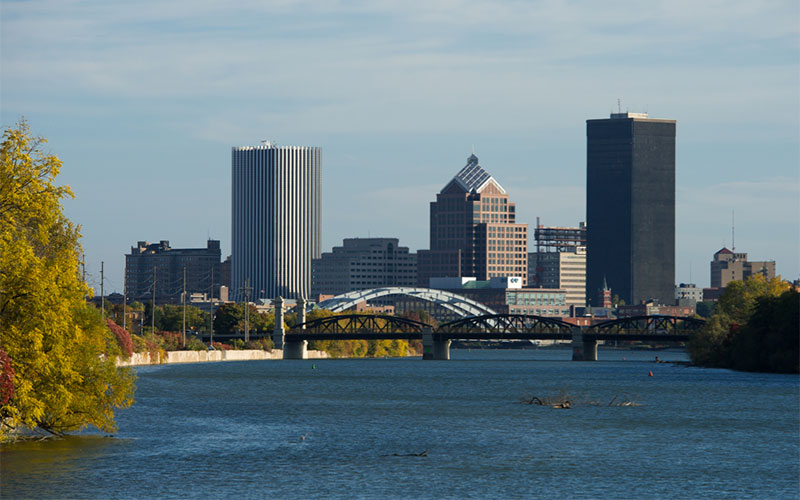 Rochester is a vibrant, affordable, mid-sized metropolis located on the southern shore of Lake Ontario in the Finger Lakes region of Upstate New York. Within driving distance of New York City, Toronto, and Buffalo, Rochester is close to major metropolitan areas and international airports.
Whether you're looking to join us as a student, faculty member, staff member, or postdoc, we're excited to help you make your home in Rochester. You can learn more about everything Rochester has to offer by visiting the Visit Rochester website or the University's Rochester page.