Prizes and Awards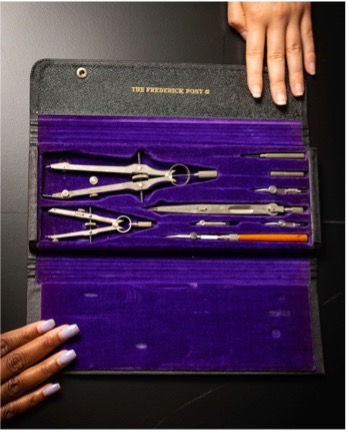 Undergraduate students who major in chemical engineering at the University of Rochester can receive various awards.
Departmental Prizes and Awards
The Shelby A. Miller Prize recognizes seniors who submitted the best process design project.
The Albert K. Ackoff Award is presented to the top third year student(s) based on grades earned through the Fall semester of the junior year.
The Donald F. Othmer Sophomore Excellence Award is awarded to the junior(s) who compiled the highest scholastic average in the first two years of study.
The Undergraduate Teaching Assistant Award (UGTA) recognizes an undergraduate student whose service as teaching assistant in a Chemical Engineering course has been outstanding during that semester.
Past UGTA Winners

| | |
| --- | --- |
| Spring 2023 | Madeline Smith |
| Fall 2022 | Danielle Getz & Quinn Yu |
| Spring 2022 | Mauricio Araiza Canizales |
| Fall 2021 | Peri Fogel & Nathan (Phuc) Tran |
| Spring 2021 | Quinton Dang |
| Fall 2020 | Ahmed El Gazzar |
| Spring 2020 | Bianca Dyer |
| Fall 2019 | Anna Weldy |
| Spring 2019 | Paul Steve |
| Fall 2018 | Sarah Makuc |
Hajim School of Engineering Prizes and Awards
The Charles L. Newton Prize recognizes engineering students who show a special proficiency in an engineering subject and have conducted research, given a presentation or published a paper.
The Donald M. Barnard Prize is awarded to junior or senior engineering students on the basis of personal qualification and achievement.
The Richard Eisenberg Engineering Award recognizes hard-working undergraduates with an interest in metallurgy.
The G. Harold Hook Prize is presented to a student who has demonstrated outstanding interest in engineering.
The Robert L. Wells Prize is awarded to senior engineering students for demonstrated competence in both engineering and the humanities.
The Tau Beta Pi Prize is awarded to a senior who, through academic achievement, proven leadership, and character has excelled and inspired fellow students.
Hajim School Grand Challenges Scholars design a personalized program that explores a selected National Academy of Engineering Grand Challenge.
Arts, Sciences & Engineering Prizes and Awards
The Center for Community Engagement administers Student Leadership Awards.
Suzanne J. O'Brien Book Awards for Outstanding First Year Students are co-sponsored by the Iota Chapter of Phi Beta Kappa and the College at the University of Rochester to recognize excellence at the very beginning of a student's college experience. Awardees are selected for their scholarly achievement, humanistic values, co-curricular activity, and leadership potential.
Office of the Provost—Student Awards
Provost's Circle Scholars recognizes student athletes who exemplify excellence in academics as well as in their sport.
Student Awards from Professional Societies
The American Chemical Society Chemistry Achievement Award recognizes the senior with an outstanding academic record who has also done excellent work on a research project or independent study dealing directly with applied chemistry. It is presented by the Rochester Section of the American Chemical Society.
Fellowships for Undergraduate Students
The Student Fellowships Office helps University of Rochester students pursue fellowship opportunities.
Fellowships requiring undergraduate research experience
We encourage you to visit the Fellowships Office, located alongside the Office of Undergraduate Research in Dewey 4-209B. Staff may be available to help with advising related to external awards and/or to help identify other awards that could support your research post-graduate (Fulbright, Beinecke, etc.). Call to schedule an appointment or visit their website for available walk-in hours.
Astronaut Scholarship Foundation (ASF)*: This award competition is held annually or biennially with current sophomore and junior STEM majors planning to pursue a PhD in a STEM field. Research experience is a desirable qualification for student nominees.
Goldwater Scholarship*: annual award competition for current sophomore and junior students seeking to become leading researchers in STEM fields. Research experience is a desirable qualification for student nominees.
Department of Defense Science, Mathematics And Research for Transformation (SMART) Scholarship for Service Program: opportunity for STEM students to receive a full scholarship and be gainfully employed by the Department of Defense (DoD) upon degree completion. Also available for graduate students.
NSF Graduate Research Fellowship Program (GRFP): recognizes and supports outstanding graduate students in NSF-supported science, technology, engineering, and mathematics disciplines who are pursuing research-based master's and doctoral degrees at accredited United States institutions. Current seniors and first-year graduate students are eligible.
Department of Energy Computational Science Graduate Fellowship (CSGF): provides benefits and opportunities to students pursuing doctoral degrees in fields that use high-performance computing to solve complex science and engineering problems. Current seniors and first-year graduate students are eligible.
* These awards require a university endorsement. Applicants will need to follow the timeline and instructions provided by the Fellowships Office or the Office of Undergraduate Research.