Overview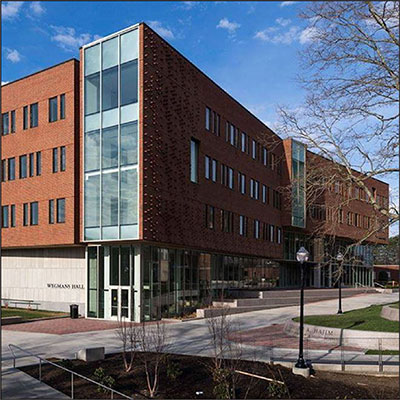 COVID-19 Services and Support for Graduate Students and Postdocs
https://www.rochester.edu/coronavirus-update/impacts-for-graduate-students/
Food, clothing, and more: Critical resources can be obtained through the Student Support Basic Needs Hub, which was created to facilitate the connection of campus and community resources. The hub provides urgent, essential student necessities, such as food, clothing, housing, and access to academic tools. Assistance provided through the hub is not intended to replace or supplement current student financial aid and it does not need to be repaid. Use this form to apply.
Groceries: The Food Pantry is open to all current Rochester undergraduate and graduates students, as well as post-doctoral appointees until further notice. In order to reduce health risks for both students and pantry staff, we are taking online orders for Grocery Bag pick-ups.
The University Counseling Center remains open for remote support for all full-time students and offers suggestions for managing fears and anxiety about the novel coronavirus. Any student, domestic or international, experiencing a mental health emergency can call the (585) 275-3113 at any time of day.
The CARE Network enables members of the University community to express their concerns about a student through its online referral form. Staff will reach out to the student to provide support and resources. In addition, the Interfaith Chapel offers support to students, who can email Denise Yarbrough if they are struggling. Many of the faith communities of the chapel are offering virtual worship services. Simply contact the leader of the faith community you are interested in for details.
WELCOME
The Department of Chemical Engineering offers graduate programs leading to PhD and MS degrees in chemical engineering. Students in our department  participate in high quality, multidisciplinary research and education in an idea-rich environment. Students can also join one of our distinguished and well-funded research groups and and benefit from close interaction with our faculty, through carefully designed courses and leading edge research projects.
Our faculty value interdisciplinary research, giving our students the opportunity to interact with other departments like chemistry, optics, biomedical engineering and materials science. The department and the engineering school offer state-of-the-art research equipment and computer facilities to perform high-impact research.
PhD in Chemical Engineering
Our PhD students pursue original, high-quality research projects. The department's main research areas include:
Advanced materials
Catalysis
Functional interfaces
Theory and simulation
Electrochemistry
Biotechnology
Past graduates of the program have quickly found employment in a wide variety of industries, government positions, and universities including: Global Foundries, Aerospace Corporation, Eastman Kodak, Intel, Imperial College London and Argonne National Laboratory.
Our full-time PhD students receive competitive graduate fellowships or research assistantships comprising an annual stipend of at least $28,000, medical benefits, and full coverage of graduate tuition. Students normally start in the fall and are encouraged to take graduate courses in other science and engineering fields to support the interdisciplinary nature of the program.
For more information see the PhD page.
MS in Chemical Engineering
An MS degree in chemical engineering from the University of Rochester can open up opportunities to higher-level professional positions or to continue on to a PhD.
The MS degree can usually be completed in one to two years through a combination of coursework and research or through coursework only. The curriculum offers a modern emphasis on chemical engineering fundamentals with tailored electives. It is designed to develop fundamental knowledge in chemical engineering core areas. Research opportunities are available through faculty-run research groups.
Past students of the program have quickly found employment in a wide variety of industries, government positions, and universities, including: St. Gobain, IBM, Exxon-Mobil, 3M, and Stanford University.
For more information see the MS in chemical engineering page.
How to Apply
For information about applying for graduate admission and financial aid see the applying page.