Advisory Board 2015-2018
Michael Fisher
Chief Intellectual Property Counsel
KaVo Kerr Group
2800 Crystal Drive
Hatfield, PA 19440
(267) 954-1427
michael.fisher@kavokerrgroup.com
Biography
Michael Fisher is the chief intellectual property counsel of KaVo Kerr Group, a division of Danaher Corporation that makes a wide range of equipment and supplies for dentists.  He joined KaVo Kerr Group in 2011 and is based in their Hatfield, PA offices.  Dr. Fisher provides counseling on a variety of issues relating to patents, trademarks, copyrights, trade secrets, and other intellectual property matters. 
Prior to joining KaVo Kerr Group, he was Counsel in the intellectual property group of Dechert LLP, a full-service, international law firm, where he represented clients in patent litigation, licensing, and other intellectual property matters.
Before becoming a lawyer, Dr. Fisher was a research engineer in the areas of superconducting materials, superconducting devices, thin film materials, and micromachined devices.  He worked for Hypres, Inc., an Elmsford, NY company that produces superconducting electronics. 
Prior to that, he spent two years as a postdoctoral associate at the Naval Research Laboratory in Washington, DC, investigating new superconducting materials and devices.  He holds two patents relating to infrared detector arrays and micromachined flat panel displays.
He received his JD from Columbia University in 2000, his PhD, MS and BS in electrical engineering from the University of Rochester in 1993, 1989, and 1987 respectfully.
---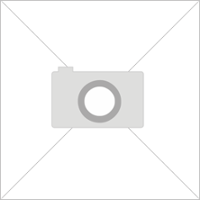 Carlo Kosik-Williams
Corning
kosikwilca@Corning.com
---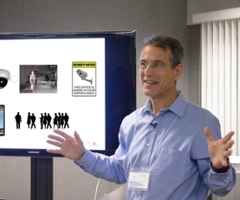 Robert Loce
Research Fellow, Area Manager
PARC, A Xerox Company
800 Phillips Road, 128-27E
Webster, NY 14580
Phone: (585)-422-7071  |  Intelnet: 8-702-7071
robert.loce@parc.com
Biography
Robert Loce is a research fellow and area manager in PARC, a Xerox Company in Webster NY. He joined Xerox in 1981 with an AAS in optical engineering technology from Monroe Community College. While working in optical and imaging technology and research departments at Xerox, he received a BS in photographic science (RIT 1985), MS in optical engineering (UR 1987), PhD in imaging science (RIT 1993), and passed the US patent bar in 2002.
A significant portion of his earlier career was devoted to development of image processing methods for color electronic printing. His current research activities involve leading an organization and projects into new video processing and computer vision technologies that are relevant to transportation and healthcare.
Loce has publications and several patents in the areas of digital image processing, image enhancement, imaging systems, and optics. He is a fellow of SPIE and a senior member of IEEE. Loce's publications include a book on enhancement and restoration of digital documents, and book chapters on digital halftoning and digital document processing. He is currently an associate editor for Journal of Electronic Imaging, and has been and associate editor for Real-Time Imaging, and IEEE Transactions on Image Processing.
---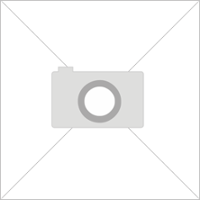 David Albonesi
Cornell
dha7@cornell.edu
---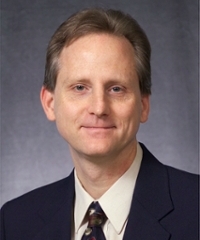 James Chwalek
Manager of Advanced Development for Inkjet Writing Systems
Eastman Kodak Company
james.chwalek@kodak.com
Biography
James M. Chwalek is the manager of advanced development for Inkjet Writing Systems at the Eastman Kodak Company, where he is responsible for the development and commercialization of novel high-speed inkjet writing system technology.
Dr. Chwalek has over 20 years of diverse applied research, engineering, and product commercialization experience in lasers and opto-electronic devices, solid-state electronics, MEMS-based devices and fabrication, micro-fluidics, and inkjet digital printing.  In the areas of MEMS and inkjet, he has invented a number of notable and innovative technologies including STREAM technology – currently the fastest inkjet printing technology. He has authored over 25 technical papers in his areas of expertise and has had 69 US patents issued to date.

He received his PhD in electrical engineering from the University of Michigan in 1991, his MS in electrical engineering from the University of Rochester in 1987, and his BS in physics and math from SUNY Oswego in 1985.
---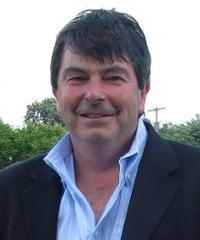 Daniel Newman
Electronics & Sensor Products
Exelis
Phone: (585) 269-5734
Fax: (585) 269-6612
j.daniel.newman@exelisinc.com
Biography
Dr. Newman is a senior staff scientist and technology development program manager for electro-optical payloads and imaging sensors at Exelis Geospatial Systems in Rochester, NY. In this role he both manages Exelis engineering development teams and interfaces with government and industry customers to develop system requirements, architecture concepts and technology platforms that meet the customer needs.
Dr. Newman has been with Exelis, formerly Eastman Kodak Company for 25 years in a lead technical and program management roles for a variety of spaced based and avionic sensor development programs.
He received his BS in physics from the University of Chicago (1980) and MS and PhD in physics from the University of Rochester (1986).