Student Profiles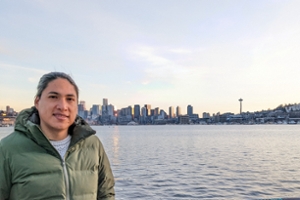 Juvenal Ormachea
Hometown: Peru
Anticipated Graduation Year: 2020
Degree: PhD
Program: Electrical and Computer Engineering
Research Group: Advisor: Kevin J. Parker
Where are you now? I am an Ultrasound Scientist at Verasonics Inc., in Seattle, WA, USA.
What are you working on? I currently work with the development of leading-edge and programmable ultrasound systems that provide researchers and developers with an advanced and flexible tool that enable them to develop new algorithms and products used in diagnostic, interventional and therapeutic medical ultrasound. In particular, I am working on applications relating to research in ultrasound elastography and High-Intensity Focused Ultrasound (HIFU).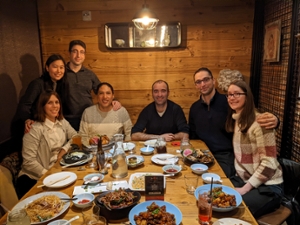 Recent alumni gathering in Seattle with Juvenal Ormachea, Emre Eskimez, Rasoul Shafipour, and faculty member Gozalo Mateos.