Homepage
Why ECE?
Electrical and computer engineering skills are critical in our digital age. The field impacts many others, from health care to energy, telecommunications to entertainment.
Major & Minor
Pursue a degree or take courses in electrical and computer engineering.
Graduate Studies
Robotics, medical imaging, emerging computing platforms, communications, and audio, can all be explored through our graduate program.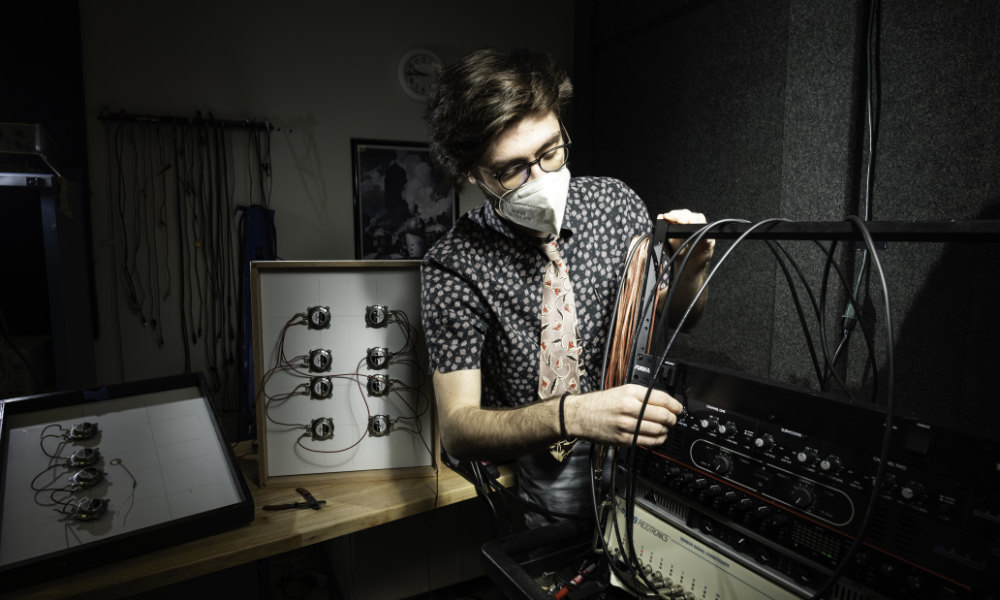 Feature Story
Smart acoustic devices: coming soon to a screen near you?
A Rochester team that includes Ben Kevelson '22 is using flat panel technology to build a more cost-effective smart device that can also function as a touch interface.
Continue Reading
ECE Research
Research includes signals, VLSI, computer architecture, physical electronics, and more.
Electrical engineering is one of the best-paying majors, with an average starting salary over $84,000 for bachelor's degree graduates.
2021 National Association of Colleges and Employers Survey
ECE has 22 full-time faculty members and is undertaking a multi-year expansion of its faculty to support its growing research and educational programs in multiple areas.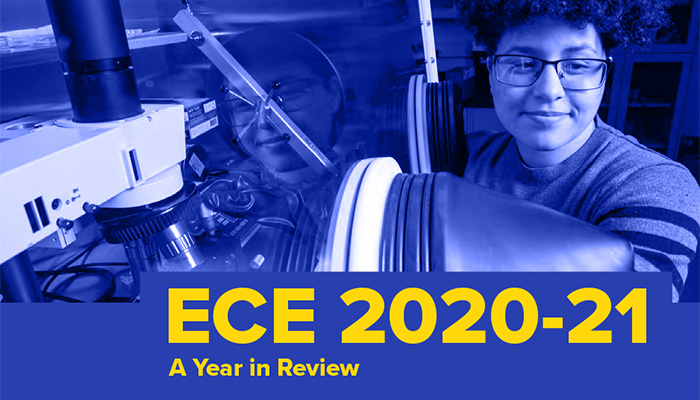 $3M Awarded Research Funding for 2020-2021
The Department of Electrical and Computer Engineering continues to play a prominent role in ongoing programs such as the Center for Emerging and Innovative Sciences, the Music Research Lab, the Rochester Center for Biomedical Ultrasound, and the Laboratory for Laser Energetics (LLE).
A total of $3,032,356 in grant funding was awarded to ECE research projects in 2020-2021.
Download Full Newsletter
Upcoming Events
There are no upcoming events at this time.
Life After ECE
Learn more about where your education in ECE can take you.
---
---