Student Profiles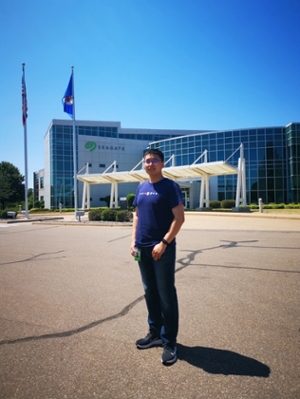 Wuxiucheng Wang
Hometown: Shenzhen, China
Degree: PhD Candidate
Research Group: Advisor: Professor Hui Wu
Internship Company and Location: Seagate Technology, Seagate Research Group in Shakopee, MN 
Internship Description:
Silicon Photonics Design, Optimization and Automation.
Worked closely with other photonic component design/Electronics engineers for device design, simulation, optimization, and analysis. Perform high-speed silicon photonic integrated chip (PIC) characterization & test automation of Silicon Photonic devices. Performed high speed test/flow optimization of silicon photonic chips for high-speed optical communication.