Overview
Established in 1974 to formalize the University of Rochester's partnerships with the optics and photonics industry, Industrial Associates (IA) provides a venue for optics students to connect with industry professionals. Career advancement opportunities through IA have launched hundreds of successful careers and scientific discoveries.
IA provides educational training and networking benefits to participating companies and exposes faculty and students to industry interests. This exchange improves our ability to prepare students to assume key roles within industry, academia, and government agencies.
Industrial Associates meetings are held bi-annually in the fall and spring semesters. Each meeting features student and faculty research presentations, student poster sessions, a company connection showcase (job fair), and job interviews. The meetings provide formal and casual networking opportunities for students, faculty, and members. The company connection showcase is an excellent vehicle for face-to-face interaction with leading industrial partners.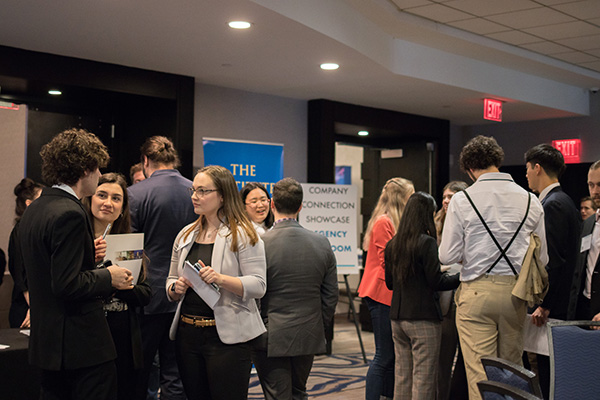 Photo by Sarah Woodhams
---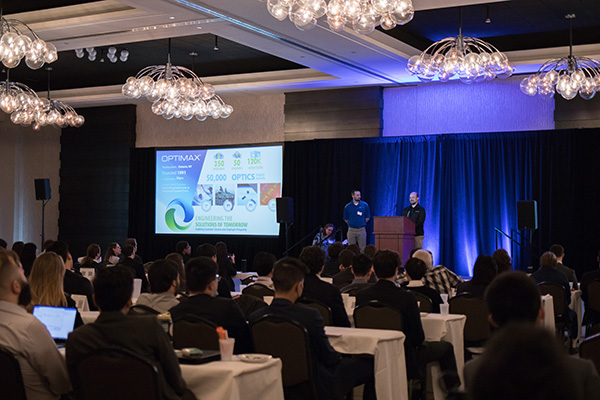 Mission
To cultivate an exchange of ideas, resources, and talent between industry and the University of Rochester, collectively meeting the needs of industry and academia.
---