News & Events
Freeform optical surfaces in commercial products and new molding process for the infrared
Dr. William Plummer, WTP Optics Inc.
Monday, October 28, 2013
2:30 p.m.–4 p.m.
NEW TIME !!! Sloan Auditorium
Please note the earlier start time of this colloquium to accommodate for Dr. Agrawal's installation ceremony afterwards.
Abstract: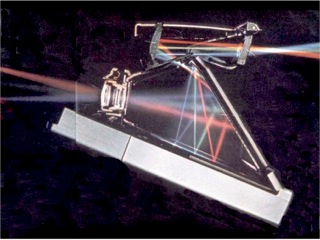 Experience in designing and manufacturing the unusual optical system of the Polaroid SX-70 camera forty years ago revealed the commercial utility of freeform surfaces molded in plastic.  Now the thermal infrared spectrum is attracting interest because of new digital image capturing devices, such as uncooled bolometer arrays.  But these devices still need lenses to form their images.  If we want to use an aspheric surface here and there in an optical design, conventional wisdom only offers us relatively expensive diamond-turned components or molded chalcogenide glasses.
This talk will address both the optical system of the classic SX-70 camera and a newly patented way to mold both freeform and structured optical parts that are transparent at wavelengths far beyond the useful range of any plastic material.
Bio: 
Bill Plummer received his AB and PhD degrees in Physics from the Johns Hopkins University, where he worked with Prof. John Strong in infrared planetary astronomy.  He joined Polaroid in 1969, in time to work closely with Edwin Land and Jim Baker on the SX-70 camera and a lot of other commercial products, and for more than twenty years was Director of Optical Engineering.  He has published more than 40 papers and has given as many invited talks around the world.  He has 100 US patents for optical, mechanical, electronic, and chemical inventions, with a few more pending.  He has received the David Richardson Medal, the Joseph Fraunhofer Award, and the Robert M. Burley Prize from the Optical Society of America.  He is a Fellow of the OSA and of the SPIE and is an elected member of the National Academy of Engineering.  For some years he has also been a Senior Lecturer with the Mechanical Engineering Dept. at MIT.  Bill has been an optical engineering consultant since 2001, and is founder and president of WTP Optics, Inc.