What does a chemical engineer do?
Chemical engineers are professionals who work at the cutting edge of technology and consumer taste.
For example, chemical engineers modify the polymers, or plastic materials, that give us:
Nylon for jackets
Vinyl siding for homes
Latex paint on walls
Rubber soles on shoes
Shampoo, toothpaste, and cosmetics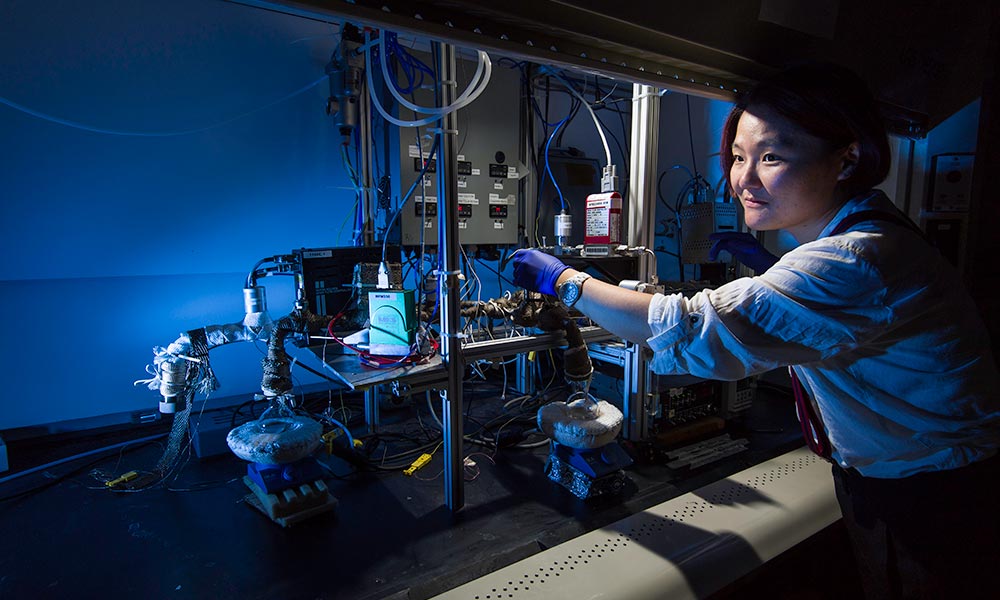 They work on safer, more efficient batteries to boost the mileage of electric cars. They design pipelines that convey chemicals over distances ranging from tens to thousands of meters. Chemical engineers even figure out new ways to combine the ingredients of our favorite breakfast cereals.
How do chemical engineers do all these things? They apply research in the basic sciences—mathematics, chemistry, physics, and biology—to convert raw materials into valuable products and find solutions to global problems.
Chemist versus chemical engineer
A chemist generally conducts pure research, developing new compounds and materials in a laboratory. A chemical engineer, meanwhile, is more likely to develop ways to process and manufacture those materials in a chemical plant.
This translates into huge differences in scale.
A chemist may react a few grams, or even micrograms, of different compounds using a flask, condenser, and syringe at a laboratory bench, says Wyatt Tenhaeff, an assistant professor in the Department of Chemical Engineering at the University of Rochester. But a chemical engineer may be responsible for mixing literally tons of chemicals in batch reactors that may be 20 feet wide and 50 feet tall, or larger.
This involves more than just mixing the right proportions of different compounds. "Chemical reaction engineering is at the heart of virtually every chemical process," Tenhaeff says. That process involves myriad technical, analytical, and decision-making skills to ensure safety and efficiency. As a result, chemical engineers may be regularly required to apply their specialized knowledge and expertise in areas such as:
Thermodynamics to know exactly how much energy will be required to heat the reactants
Fluid dynamics to determine how large the pipes should be and what they should be made of
Reaction kinetics to determine the optimum size of the reactor tank
Process dynamics to install sufficient safety controls to prevent a catastrophic breakdown
What is a typical chemical engineering salary?
Mastery of specialized knowledge—combined with the potential for large-scale commercial applications—helps explain why a chemical engineer's salary, on average, is higher than a chemist's salary. In fact, the median annual wage for chemical engineers was $104,910 in May 2018, according to the U.S. Bureau of Labor Statistics (BLS). By comparison, the median annual wage for chemists was $76,890 in May 2018, reports BLS.
There is even a marked difference in the full-time starting salaries for new chemical engineers with bachelor's degrees versus those with chemistry degrees, according to the American Chemical Society's 2014 survey of new graduates. Notably, the median full-time starting salary for inexperienced chemical engineers with bachelor's degrees was $67,300 in 2014, versus $36,900 for chemistry graduates.
"Chemical engineers make a lot of the decisions and design choices that influence how profitable a chemical process will be," Tenhaeff explains. "They are much closer to the processes that make money."
Chemical engineers tackle global challenges
"The chemical engineering degree is very diverse," says Tenhaeff. "It sets you up for a lot of job opportunities." That's why you find chemical engineers in a range of settings—labs, offices, universities, and refineries, to name a few. They also work in industries as varied as petrochemicals and microelectronics, pulp and paper and pharmaceuticals.
But what about the problems caused by our use of chemical products?
Chemical engineers play a significant role in developing polymers for use as plastics, rubber, vinyl siding, pipes, and myriad other items of everyday life, Tenhaeff notes. However, they also find and develop innovative uses for waste plastic.
In addition, much of our fossil fuel energy is inefficient and produces greenhouse gases. Yet many of our alternative energies—wind, wave, solar—rely on intermittent sources of power. Here, too, chemical engineers play key roles in attempting to overcome these problems, Tenhaeff says. For example, they're looking for economical ways to capture and either store or reuse the carbon dioxide that comes out of coal-powered plants.
Chemical engineers also study the feasibility of huge battery banks that can store up excess solar, wave, and wind power produced during peak conditions, so that it can be released to a power grid when the winds die down and the sun is obscured. They've even turned sand into meticulously engineered solar panels.
In short, chemical engineers are harnessing their knowledge, skills, and expertise to create sustainable solutions that can protect and improve our environment.
Becoming a chemical engineer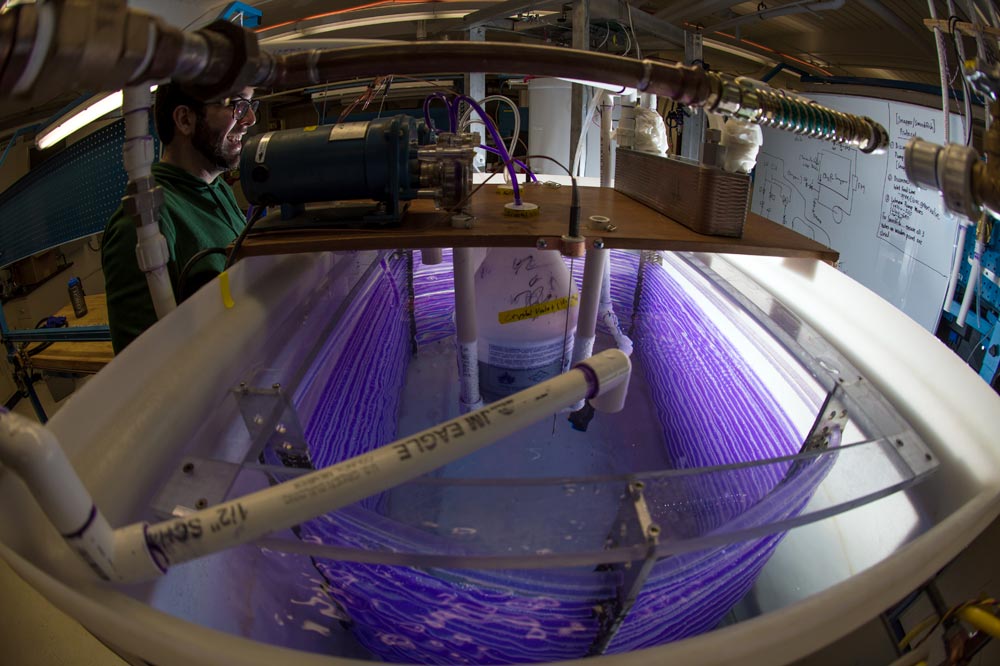 According to BLS, a bachelor's degree in chemical engineering or a related field is the minimum educational requirement for most entry-level positions in the field.
At the University of Rochester, you can start or continue your education in chemical engineering. We offer the following degree programs:
Questions about chemical engineering at Rochester? Contact us.