Giving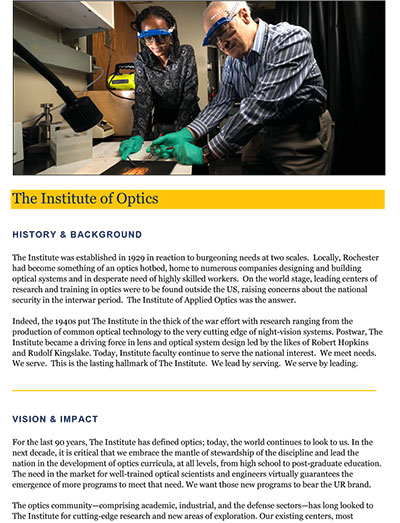 Thank you for considering giving a gift to the Institute of Optics. Your support of the Institute enriches the educational opportunities here, supports research activities, and nurtures the curious and creative spirit that fosters innovation and discovery in optics.
You can donate to The Institute of Optics using this secure online form. You can also donate via mail or wired funds by following the directions outlined on the advancement site.
Learn more about what your gift means to the Institute through our flyer (PDF).